John Adams, DDS
"Dentistry enables me to provide life-changing outcomes for our patients. I love being able to connect with my patients and find out what is important to them. It is extremely exciting when I can figure out exactly what a patient wants and then provide the dentistry to meet that need. Listening to patients and taking the time to get to know them on a personal level it vital to provide the high level of service they deserve." – Dr. Adams
Education
Dr. John Adams earned his Doctorate of Dental Surgery from the University of Oklahoma's dental school. He has spent years educating himself on advanced dental procedures, including tooth movement, sleep apnea treatment, and soft-tissue lasers. Certifications in Fastbraces® and Invisalign® allow him to improve the aesthetics and function of his patients' smiles; treating sleep apnea with dental appliances can be extremely effective at preventing the health risks associated with sleep apnea; and lasers have helped lower the costs of many procedures and produce better, longer-lasting results. Dr. Adams' affiliations with the American Dental Association and the American Sleep and Breathing Academy allow him to complete continuing education coursework and attend seminars throughout the year.
Outside the Office
Dr. Adams grew up in Mesa, Arizona, and moved to Missouri ten years ago. Dr. Adams has been married to the love of his life, Ranae, for almost 20 years; they have five fantastic children, Sam, Skylie, Will, Ben, and Kate. Farm living lets them keep a variety of animals, including two dogs named Ronan and Tess, too many chickens to name, three cows, two heifers, and a steer.
Dr. Adams' free time is happily spent with his wife, kids, and the animals. When he has time, he loves going out to eat good food, and enjoys playing and watching sports.
Dr. Adams also spends a lot of time with his church and the Boy Scouts of America. He feels blessed to have grown up in a community that instilled good values and hard work, and hopes that he can help provide that for his children and future generations.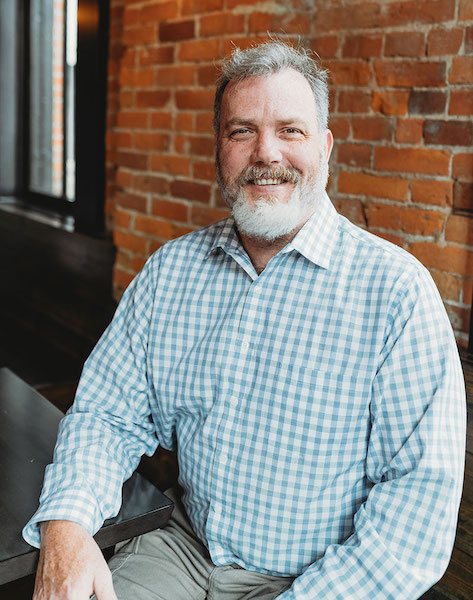 Gavin Messer, DDS
"I've been working in the dental field as a dentist for 24 years, though my family has been involved in the dental industry all my life. My father owned and operated a dental laboratory in 1976, and after he passed away, my older brother took it over. It seemed only natural for me to become a dentist.
"As I've practice dentistry over the years, one of the things that has stayed with me is that many of the dental restorations that I've placed will very likely outlive me. Due to modern dental materials and methods, restorative materials are lasting longer and longer, and with people keeping their teeth longer it is a fact that many of the restorations I place today will continue to function day in and day out for decades. That is truly remarkable to me, and something that keeps me excited about the work I provide every day." – Dr. Messer
Education
Dr. Gavin Messer obtained his dental education from University of Oklahoma College of Dentistry in Oklahoma City. Since graduating, he has taken an extensive number of continuing education courses in orthodontics, endodontics, oral surgery, implantology, pediatrics, crown and bridge, sleep dentistry, and basic restorative to name just a few. These courses allow him to be well-versed in the latest trends in dentistry and bring the best and most complete options to his patients to help with all of their dental needs.
Outside the Office
Dr. Messer was born in England to a military father and an English mother; they moved to Germany and then in 1976 moved to Kansas City, where his father retired and started his own business. Dr. Messer grew up in a suburb of Kansas City called Belton on the west side of the state. He practiced for many years in Colorado and moved back to Kansas City to be closer to family. He now lives in Fredericktown. Dr. Messer has two sons of whom he is very proud, Kenneth who lives with his mother in Colorado Springs and is in high school, and Spencer who is law school in Kansas City.
Dr. Messer is an avid reader, movie buff, and enjoys powered paramotor when the weather is nice. He also volunteers on the weekends at the scuba site at Bonne Terre mines, helping with their scuba classes and trips/tours.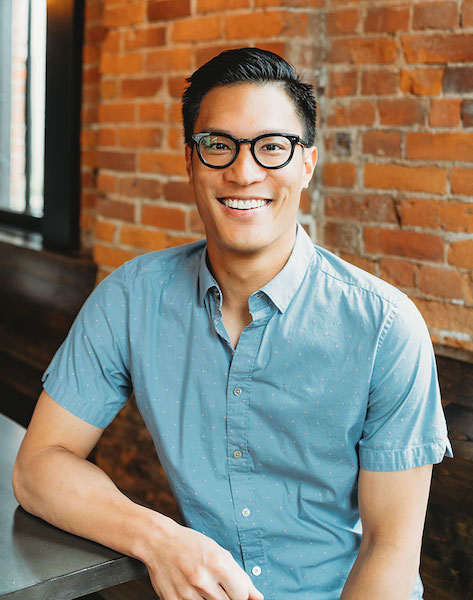 Kevin Leong, DDS
He became an associate dentist in Virginia Beach, VA for a number of years before moving to the St. Louis area. He enjoys the challenge of providing comprehensive family dentistry to meet your unique needs in a comfortable and friendly environment. Dr. Leong is a member of the American Dental Association and Academy of General Dentistry. He is proud to be a volunteer of Mission of Mercy and Remote Area Medical providing free dental services for under-served and uninsured patients.
Education
Dr. Kevin Leong, originally from the Washington, D.C. metropolitan area, received his DDS from the University of Maryland School of Dentistry and was selected to complete an AGED residency at Chase Brexton Medical Center in Baltimore, MD.
Outside the Office
Dr. Leong and his wife are always excited to spend time outdoors with their son.